Finally, with "a bit of delay" on my schedule I am able to post something about autumn.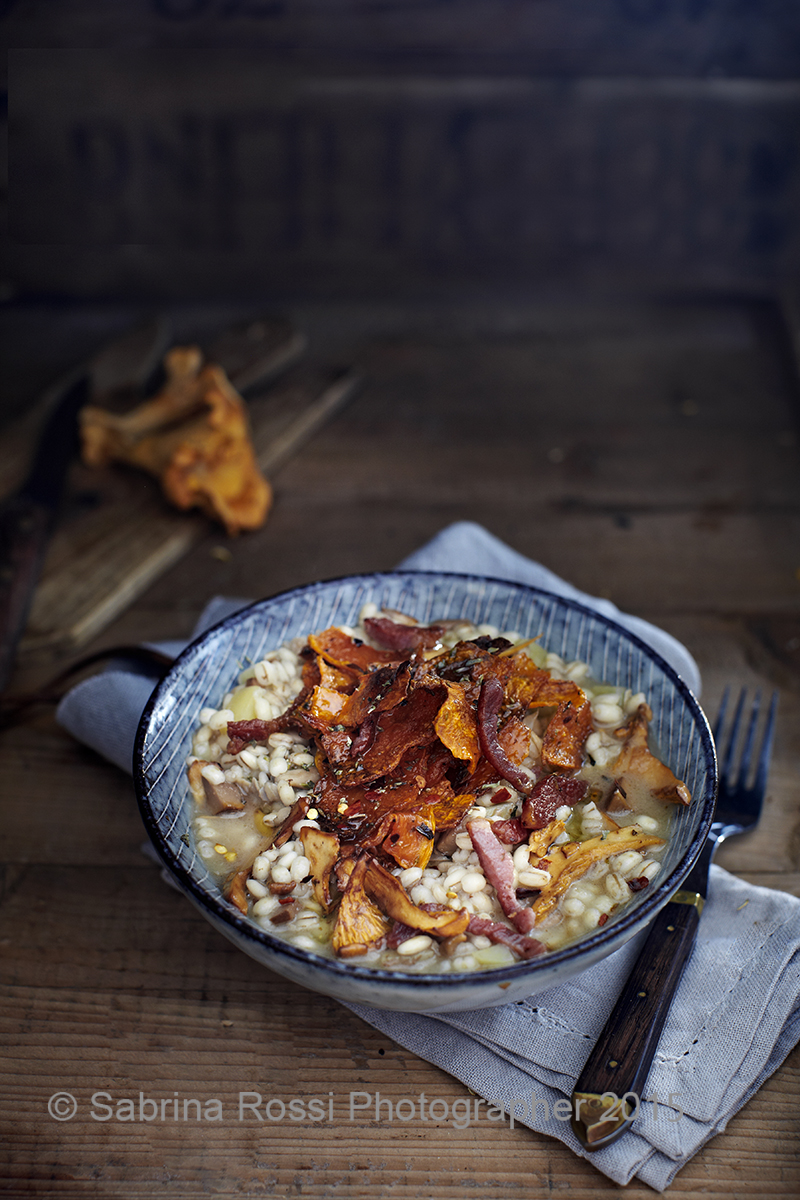 Since a lot people said I write just about cakes and dessert, I am here to share a recipe of a nice starter or second course dish for a lunch with friends.
Sometimes it happens that I don't just take a picture, so this was one of the recipe I create for an Italian magazine, for the September issue. When I work for magazines I have to pick fruit or veggies not in season. And usually it's so expensive, not tasty, and not easy to find, so the result is… me running around looking for the right ingredient, getting weird faces and sometimes I have to listen to people that it's trying to explain me "it's not the right time, but if you will come back in a couple of months, you will have so much more choice". I decided to give up and not trying to explain to anymore, any further. I smile and I run away with my treasure "out of season".

So for the Mushroom shooting, I asked to my favorite Green market seller, she and her husband helped me out, and they were so efficient that… I ended up with a fridge completely stuffed of differente qualities of mushrooms. Fortunately I love them!
So here one of the recipe.
Enjoy it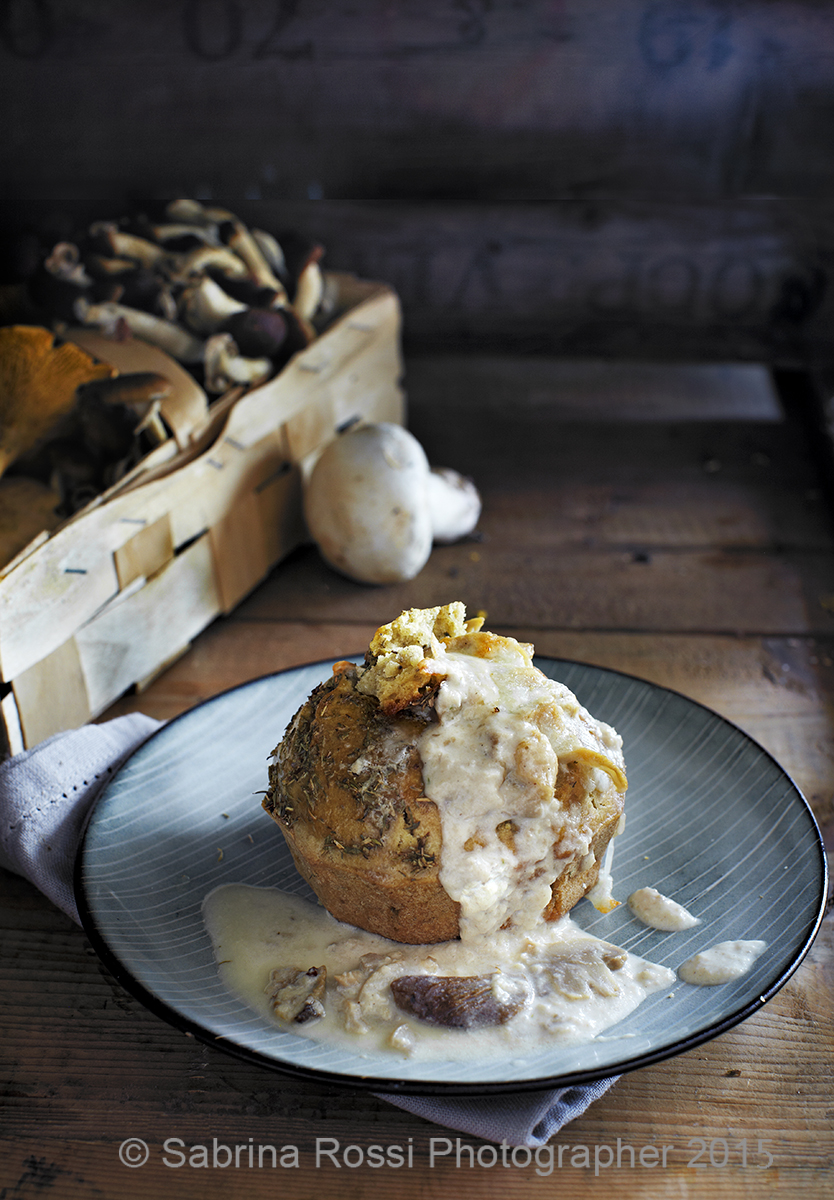 Minibun With Mushrooms and cream cheese
Ingredients:
Minibuns
– 300g flour 00
– 100g wholemeal flour
– 50g quinoa flour
– 1 egg
– 1 5g baking powder
– 6g salt
– 200ml water
– 60g sunflower oil
– 1 tablespoon curry
– 1 tablespoon chopped parsley
– 1 egg for brushing
– thyme
Cream with mushrooms and cheese
– 300g pleurotus mushrooms
– 100g mushrooms champignon
– 2 porcini
– 300mil milk
– 60g butter
– 200g Taleggio
– 200g asiago
Preheat oven to 180 ° C. Combine all ingredients in a bowl and place in silicon mini-cake form and fill them to the brim. Cook in the oven for 20 ', brush and cover with thyme then bake for another two minutes. Meanwhile, dice the pleurotus mushrooms, and strips the mushrooms and porcini. Heat milk. Melt butter in a pan and put the pleorotus, then the mushrooms and then porcini. Add salt and pepper. Sauté and then cover with milk. Cook slowly until the mushrooms will be cooked but firm, about 15 '. Turn off the heat and add the Taleggio cheese chopped and grated Asiago cheese and mix.
Then serve immediately the hot bun (0ne for each person), cover it with the cream of cheese and mushrooms.