Finally, I can share with you what I have been planning during the long winter months. Already in June I will run a Food Photography Workshop in Sweden. Do you want to improve your photography and food styling, while you are enjoying an authentic Scandinavian experience? Then come and join us this coming 15-20 June.
A special location at Casa Bartke
Imagine a house in the middle of the Swedish Country Side, birch forests, smell of pine trees. Moss on the roof of red houses, old stone walls surround the different properties. One road, few cars break the silence. An open landscape view. Outside the house, chickens scratch in the fresh soil. There are no gates or fences to protect or cover the beauty of this garden full of rhododendrons. Now open the door of this majestic old wood house; someone is baking, can you smell it?
You have arrived at Casa Bartke.  Come with me to the kitchen. Herbs and spices, fresh vegetables from the kitchen garden combined with classical Swedish furnitures… (Take a look also to the previous post, Kanelbullar)
Come with me in the kitchen.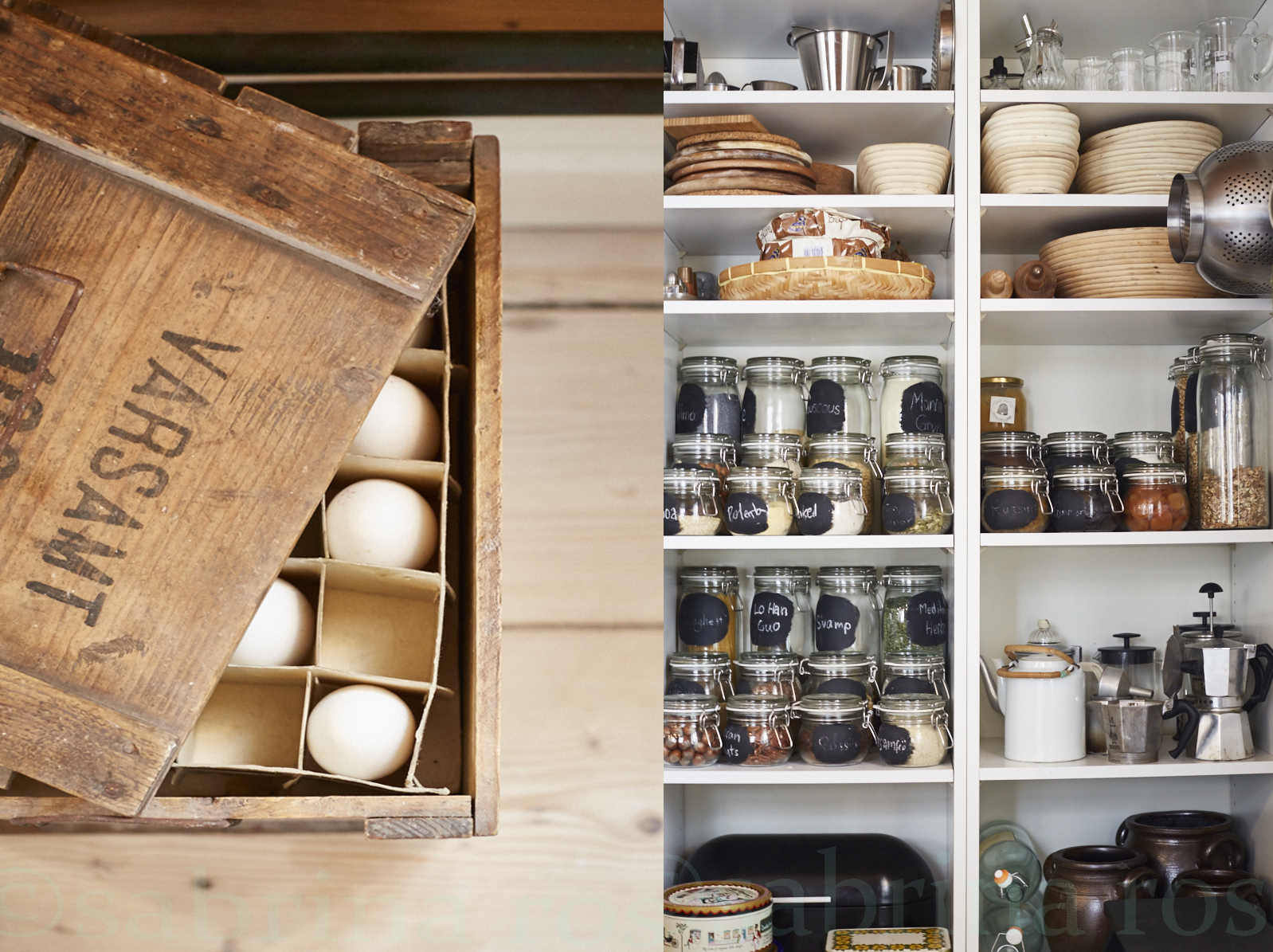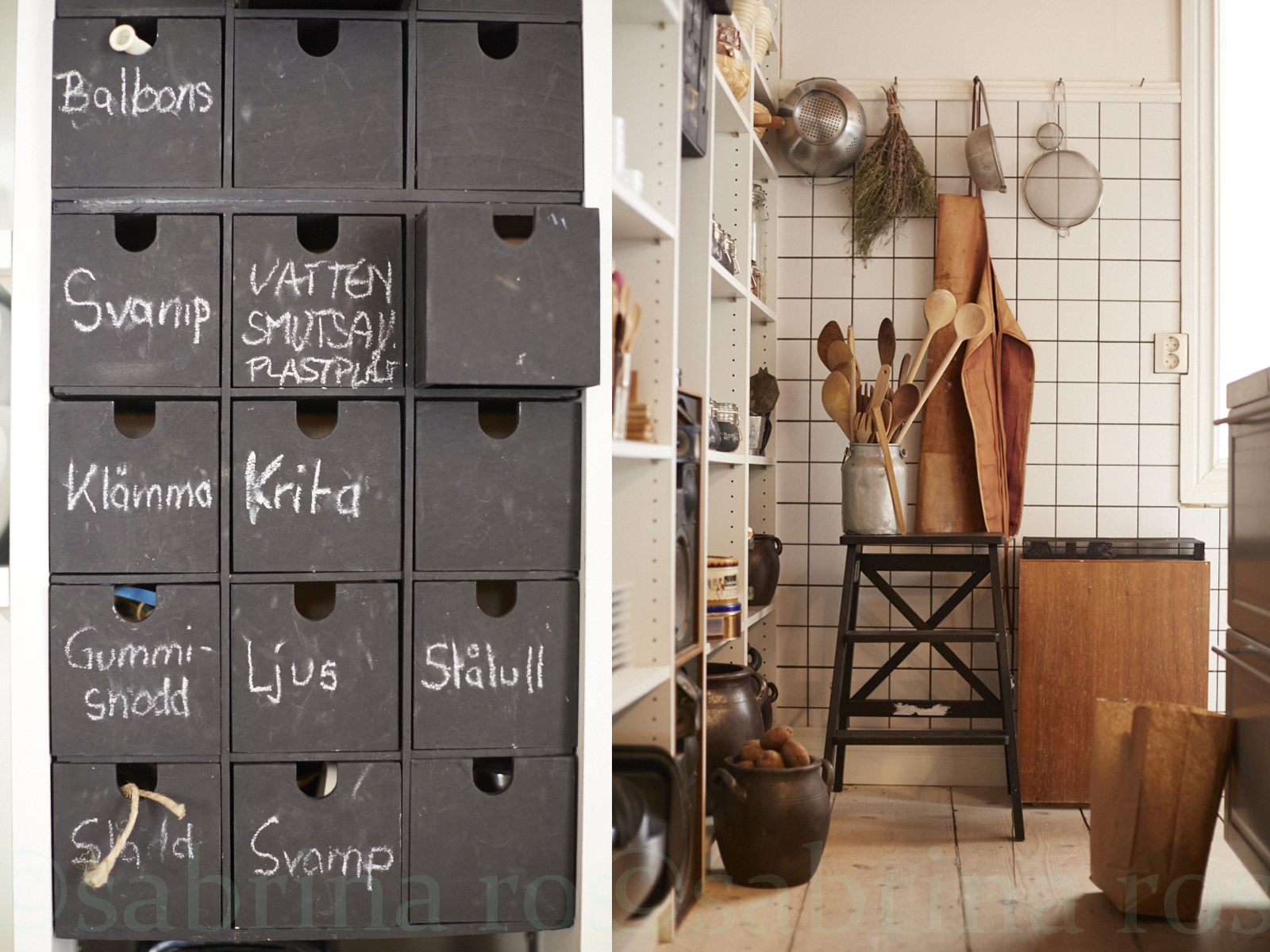 Sourdough bread from Salli, with a 100 year old culture from Finland, tastes wonderful with Raphael's honey straight from the garden.
Here Salli and Raphael are baking together…
preaparing a summer version of the Kanelbullar with red currants.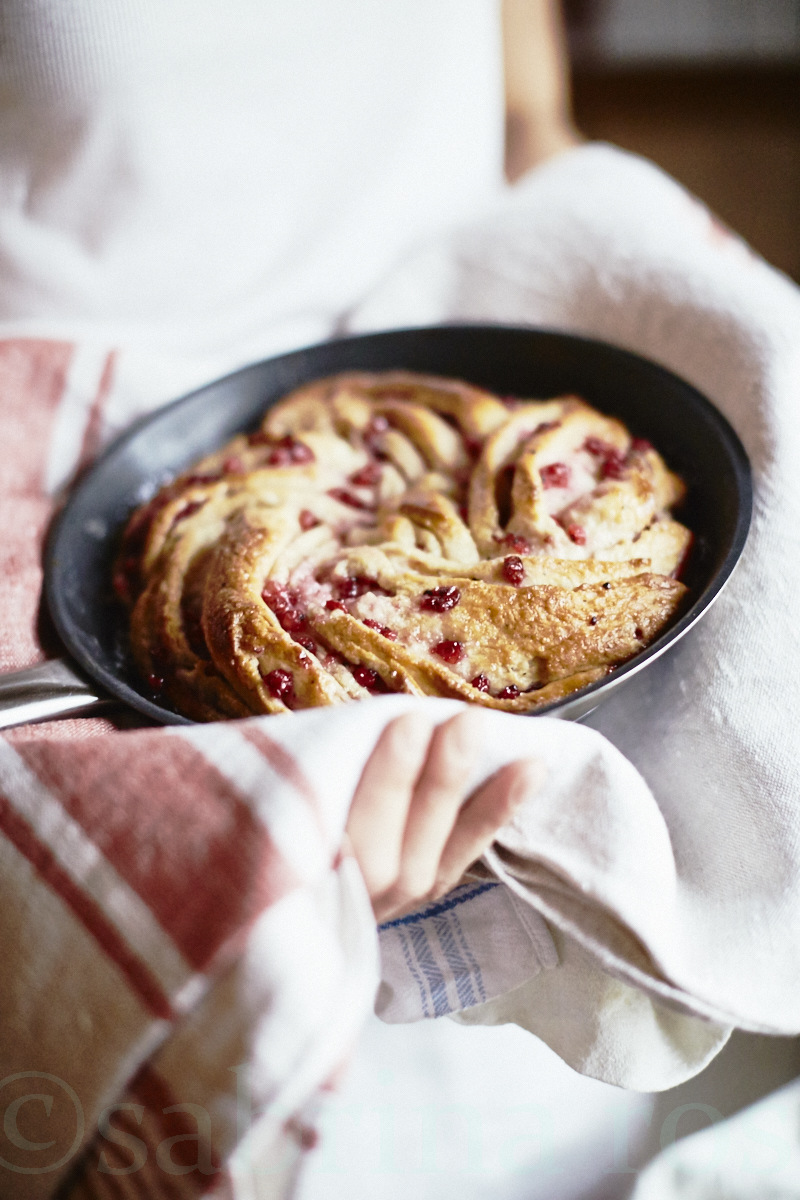 Are you attracted by the Swedish country side life style?
Grab your camera and come with me! Together we will learn how to compose, set your pictures, while enjoying great authentic food. Salli will delight us with a Swedish breakfast, smörrebröd and kanelbullar. Let's cycle together to the lake called Coffee Lake to enjoy some Scandinavian-style picnic.  Here we will learn how to style, prop and do a shooting on-location. A swim in the lake and have a enjoy-full discussion around the camp fire while the sun sets. Next morning we will go to do some prop hunting at a typical Loppis (flea market) to gather material for our next styling and shooting. In the end, a wonderful Swedish dinner served inside an old barn will be the perfect ending to this five days course.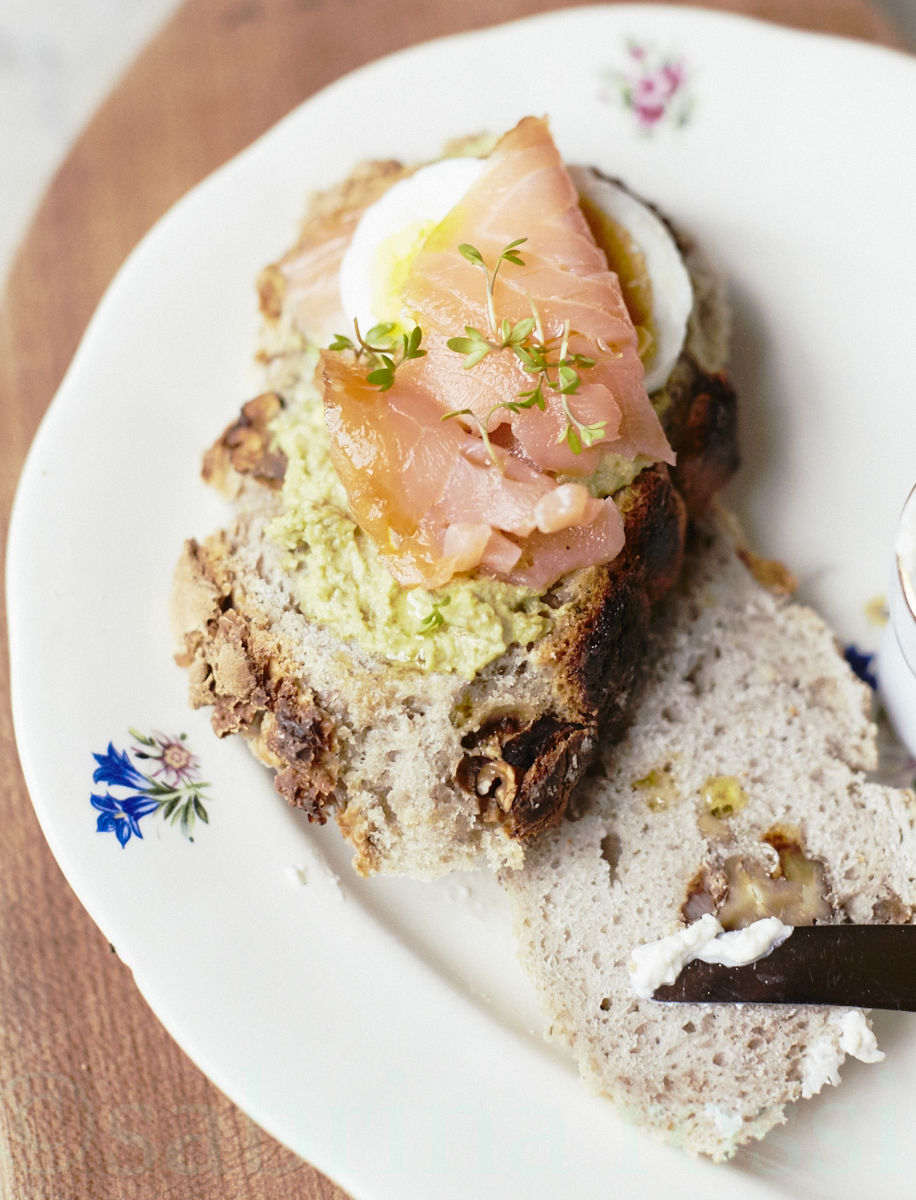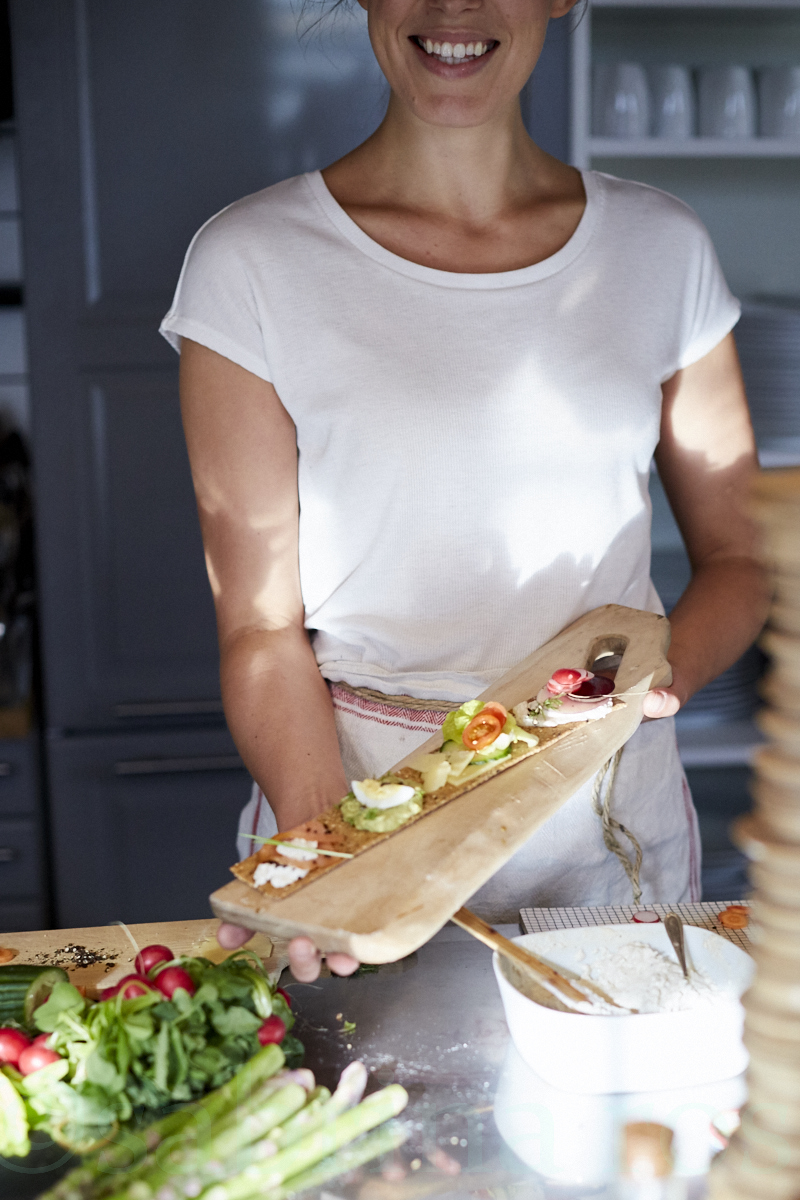 The workshop will take place from 15th to 20th of June 2016, the fee will include:

Four full days of Food Photography lessons (with a lot of hands-on and practical sessions) 

Food and props to shoot
Staying at the house, hosted by Salli & Raphael
Five nights, double bedrooms to share, with bathroom and kitchen available
Breakfast, lunch and dinner during the complete stay
 Transportation between locations

More details about the program soon on this blog, or on my FB page If you want to know more, you can also write me (info@sabrina-rossi.com) directly, or answer to this post.
Casa Bartke  is in Skåne, Sweden's most Southern tip is stated by The New York Times as one of the top places to visit in 2016. "Almost mythologically Swedish — all unadulterated coastline, mushroom-filled forests and red wooden houses — rural Skåne has been attracting lots of creative types who come to farm (organically, of course) and cook." But also Älmhult being close, as the birth town for Ikea, a brand new Ikea Museum and it also hosts the head office for all product development for the multinational furniture brand. Salli & Raphael, a Finnish and a German traveler, who found the perfect place on earth. Together they run a small organic farm which was found 1850 in rural Southern Scandinavia. Casa Bartke. The creative couple has always some passionate projects running, both for the neighbours and the visitors. Food places an important role in their everyday life, growing things themselves and preparing it into a delicious meal which is eaten by many people around a long table.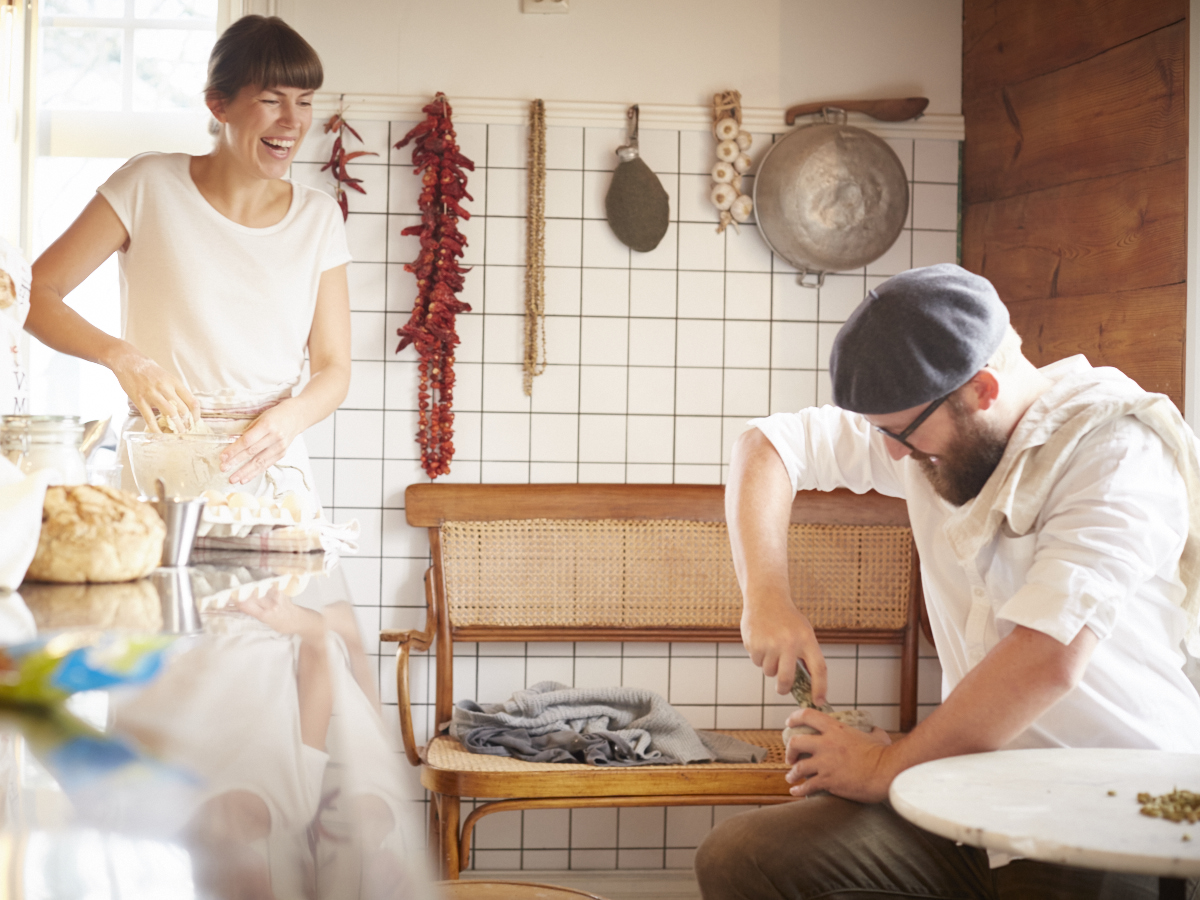 A straightforward suggestion for attaining total mouth area is headed smooth. Describe your lips' ends with a few bronzer that's darker than your skin layer. Then leading it having a all-natural gloss like coral, [...]