Day 1. Travelling from Rome, work and dinner.
Giorno 1. Viaggiando da Roma,  lavoro e cena.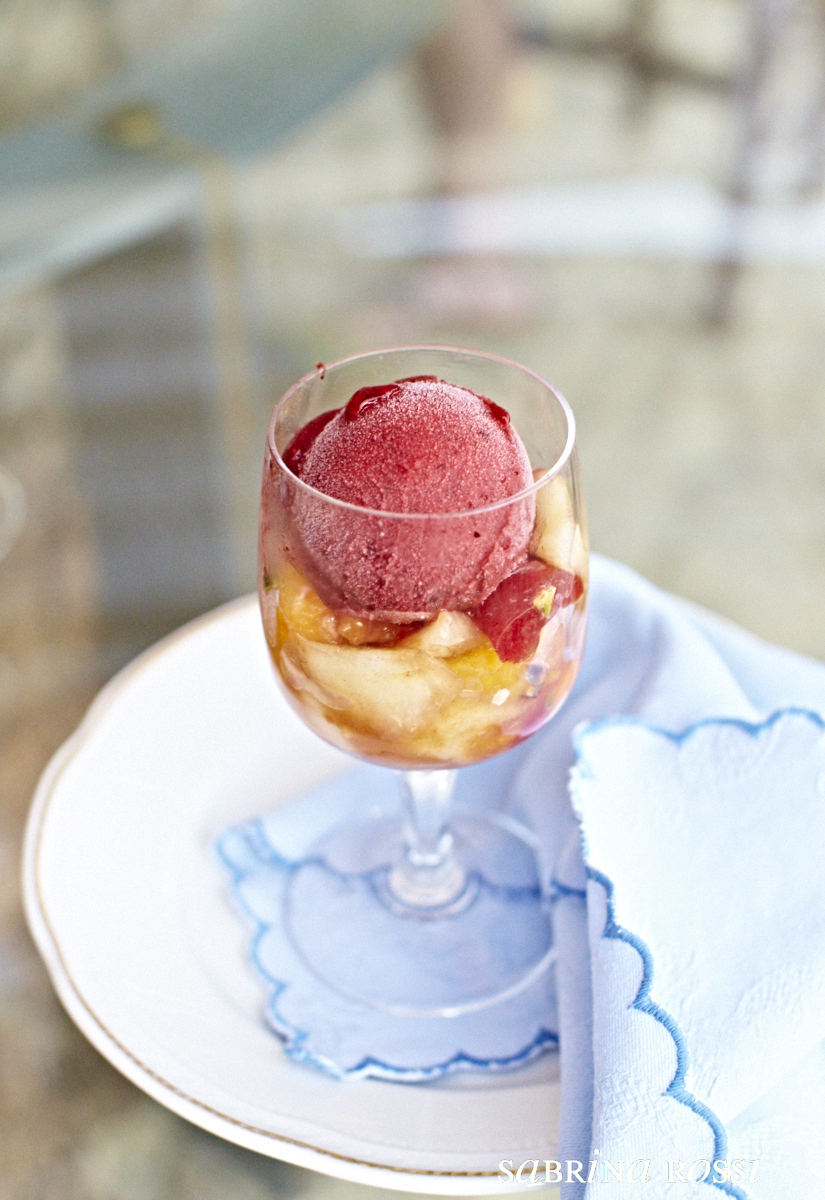 So here I am again, Case Vecchie. This time I am here to work with Fabrizia.
I will help her to make order through all her recipes… such an honor but what a job! There are so many, some in Italian, some in English… some still only in Fabrizia head never write it down. First evening and I already feel a little recharged. Beautiful landscape mixed with all this talk around good food, really friendly guest and an amazing dinner are the reasons why I feel already so engaged with this place.
Così eccomi di nuovo qui, Case Vecchie. Questa volta io sono qui per lavorare con Fabrizia. La aiuterìo a fare ordine tra tutte le sue ricette … un grande lavoro ma  anche un tale onore. Prima sera e mi sento già un po' ricaricata. Forse sará merito del bellissimo paesaggio mescolato con tutto questo parlare di buon cibo, ospiti cosí simpatici e gentili o di un'ottima cena sono ma mi sento già così presa da questo posto.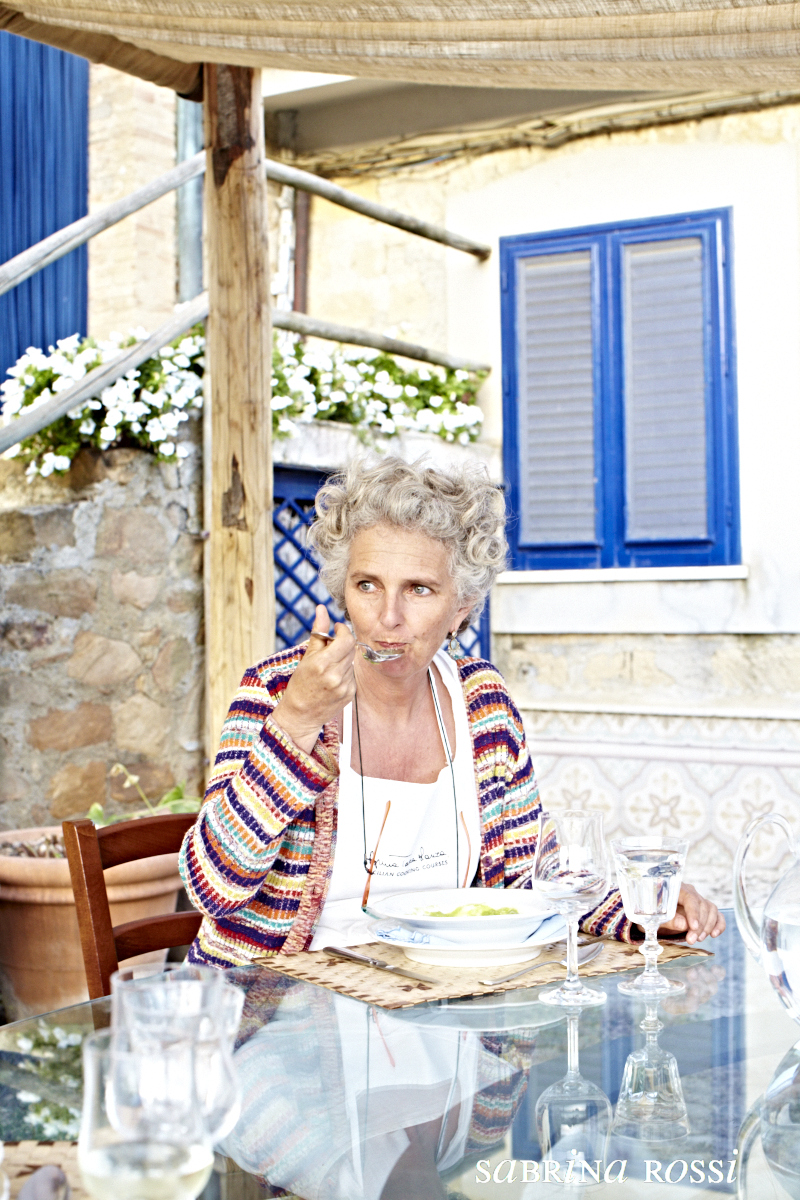 We were eating outside around a glass table designed to be on the top of what was an old huge palm tree,  at the romantic evening light with just some light of the garden.
Abbiamo cenato all´aperto, intorno ad un tavolo di vedtro enorme, appoggiato su un vecchio tronco di palma, alla romantica luce del tramonto con solo alcune luci del giardino/aia accese.
As first course we had  mashed peas, with a poached egg and ricotta salata cheese grated on top of it, prepared from Fabrizia with the help of the students, a cute couple Brian and Melissa coming from the States.
Come  primo piatto abbiamo gustato un purè di piselli, con un uovo in camicia e ricotta salata formaggio grattugiato, preparato da Fabrizia con l´aiuto dei suoi studenti di oggi, una dolce coppia americana Brian e Melissa.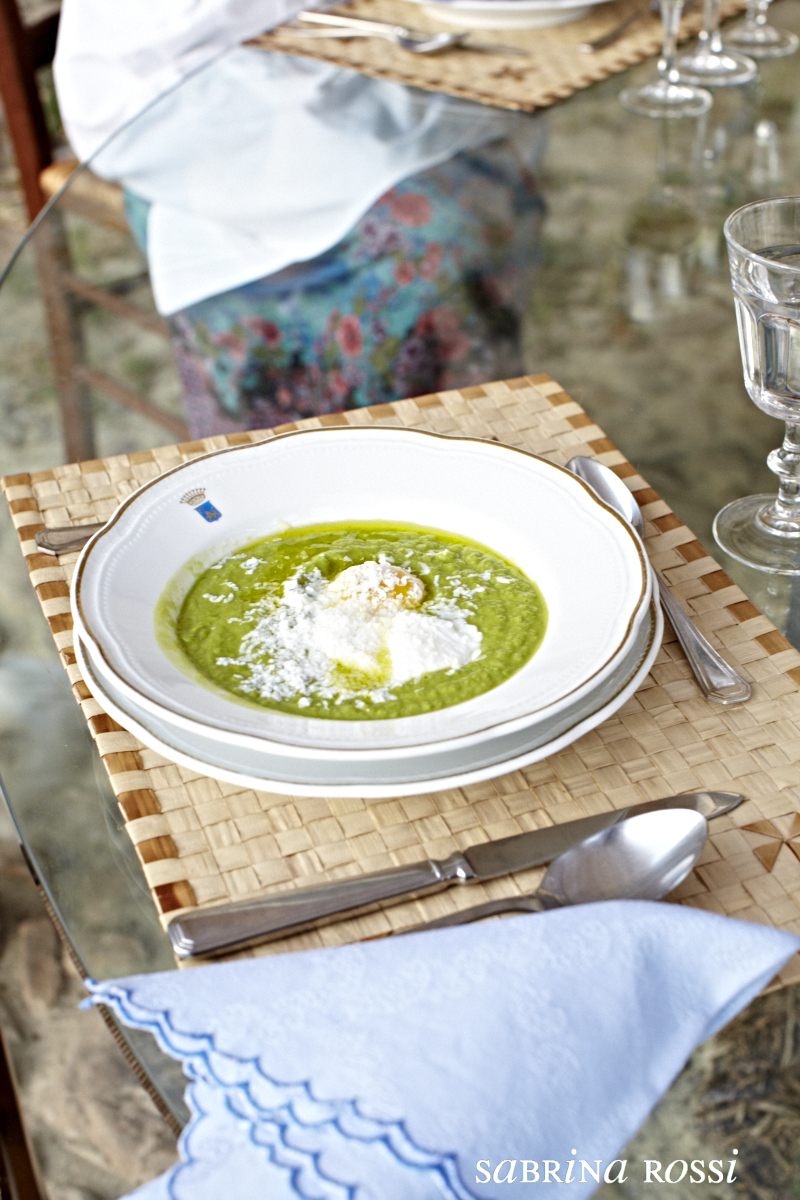 Then Tortino di Sarde (Sardinian cake). Here Brian will have some story to tell to his kids going back. It was so fun see them cook all together and maybe they struggle a little trying to copy Fabrizia but still enjoying so much the cooking time.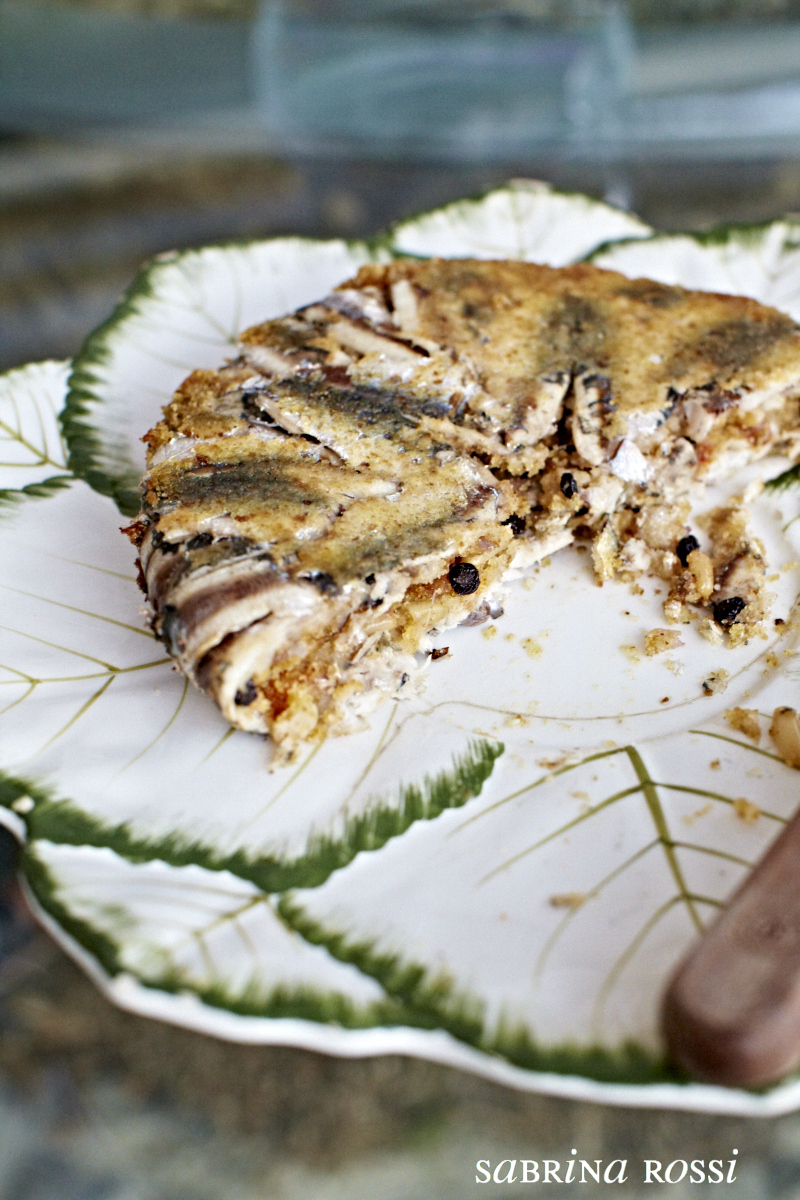 While we were chatting and preparing this beautiful Sautes  Green Beans ( I don´t like them so much but that´s because I never had green beans so tasty), we find a way still to tell each other personal story sipping some wine. What a nice way to be in the kitcthen.
Mentre preparavamo questo bellissimo piatto di fagiolini ripassati in padella (di solito non mi piacciono cosí tanto, ma non ne avevo mai assaggiati di cosí buoni), siamo comunque riusciti a chiacchierrare e raccontare qualche storia personale sorseggiando un pó di vino. Che bel modo di cucinare.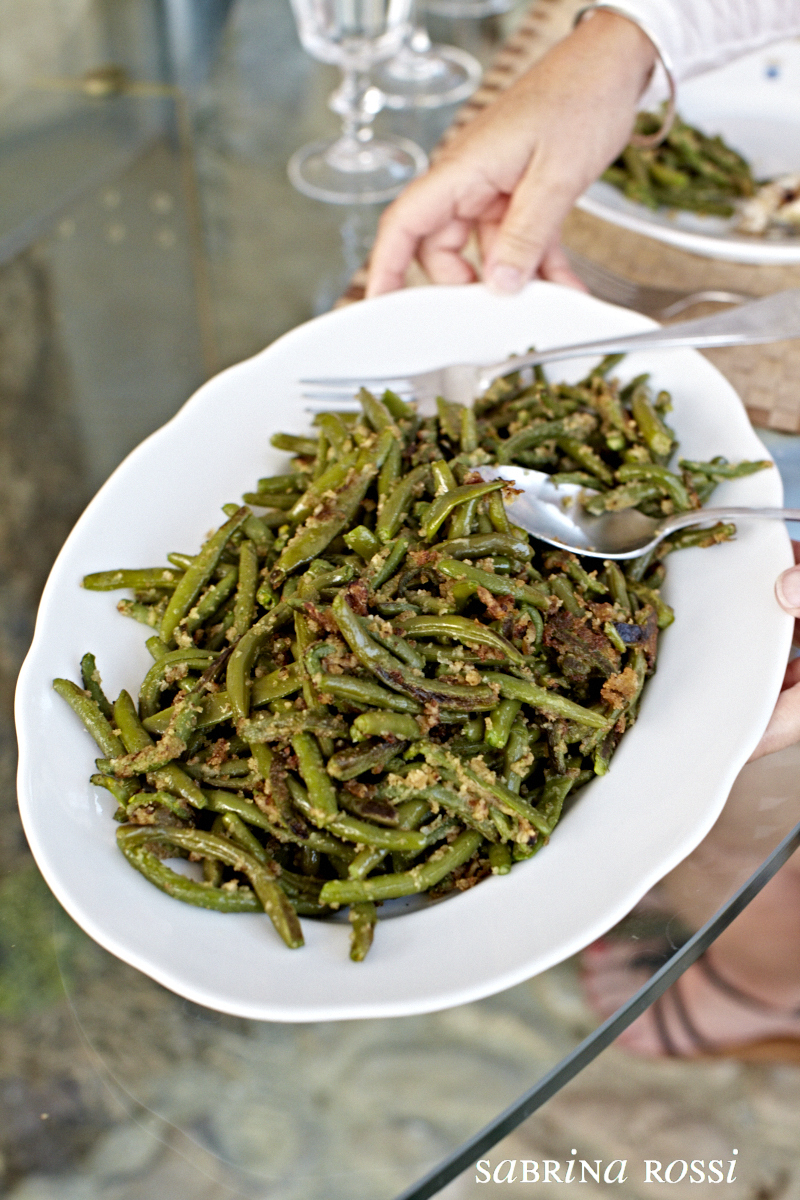 In the end, the perfect conclusion,  Gelso Ice Cream with fruit salad… well no wondering why I sleep so well then. (top picture)
Alla fine, a concludere la bella serata e cena il Gelato di Gelso con macedonia… non mi meraviglio che abbia dormito cosí bene dopo.