Vai a continue reading per il post in italiano
Last week, I spent some days with my brother´s family. My little sweet nephew and nice, Gabriele e Giulia, really made me super happy, we have being playing, dancing, singing and crafting all the time.
Unfortunately, during winter days, you can´t go out so much. Then, how spend a long grey day with my little cute nice (Gabriele is already going to school, small kids grow so fast)?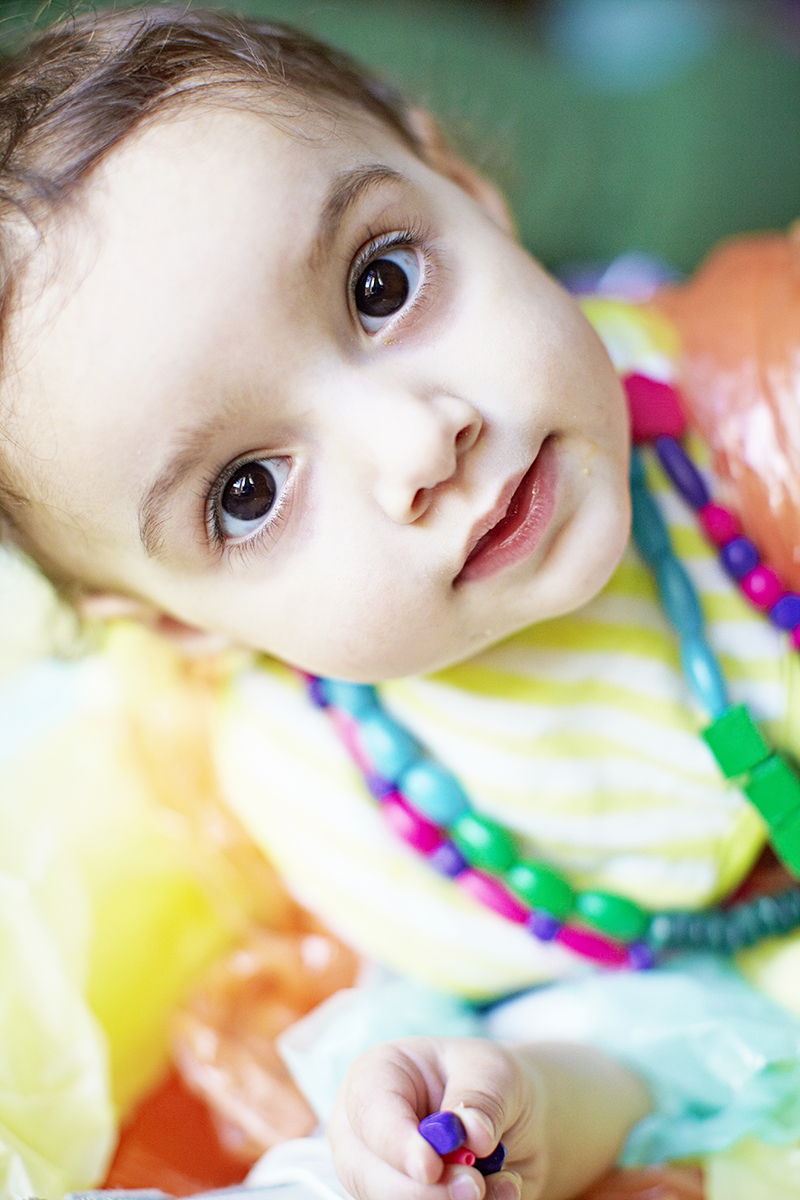 I decide to make with her some DIY project: since here it´s carnival time, and all the kids use to wear a costume we made a special one together. We create a Fairy Princess dress.
Giulia was so fascinated of all this colorful paper and glue and accessories…so she was quite and helped all the time during the making off: she was the one in charge to help me to keep the glue and attached the colorful dots on her crown. She helped me in wrapping the star (actually a fairy wand) and the crown (made from half recycled cardboard cylinders…yes the one from the toilet paper)…and she was my patient model for the dress.
The dress!!! I wish I can be a baby to go around with a dress like that! It´s one day dress…Cinderella way!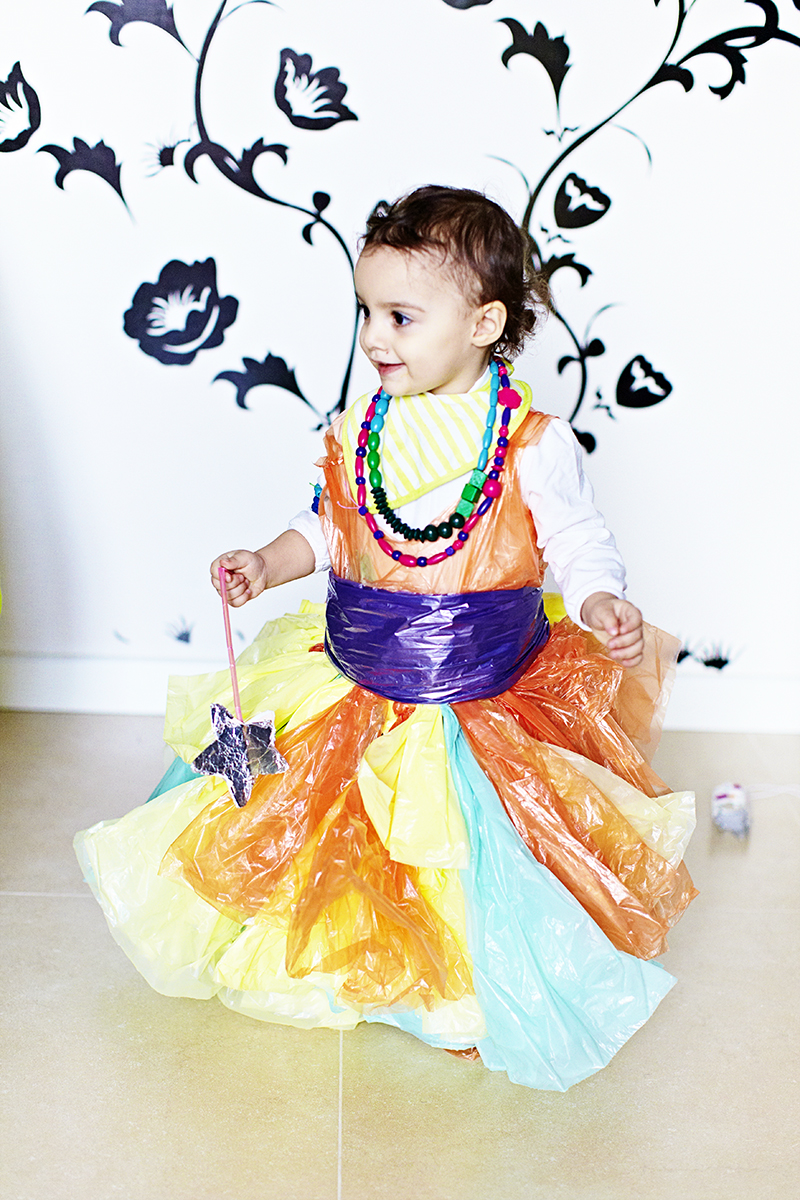 It´s made by paper trash bag, the colored one from IKEA. I used them for all the skirt, the belt and the tunic… They are just knotted so my sister in law can actually still use the bags for the trash. All the knots are hided from the sash.
She was sooo happy that she started to dance all around and she didn´t want to take it off for a while.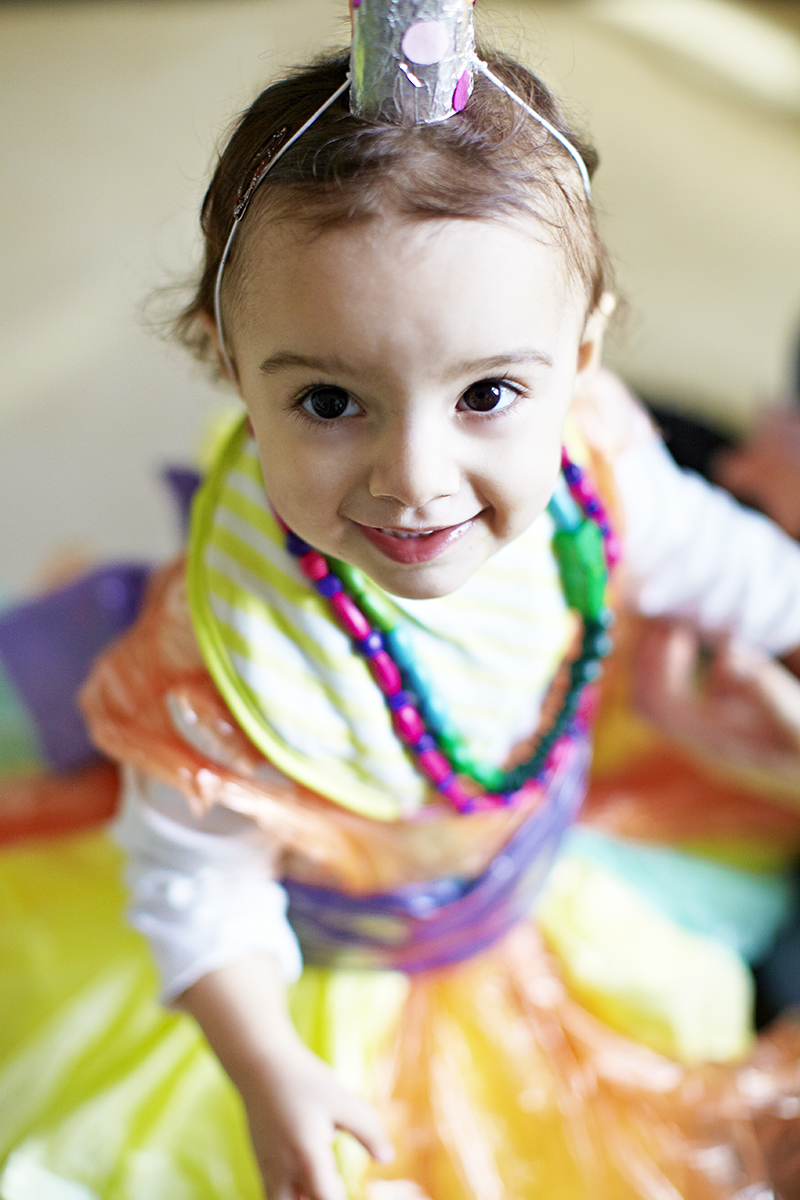 She was amazed from the swish of the plastic when she was moving.
Like a princess she was wearing her crown and all the jewellery that her mom, Laura create for her…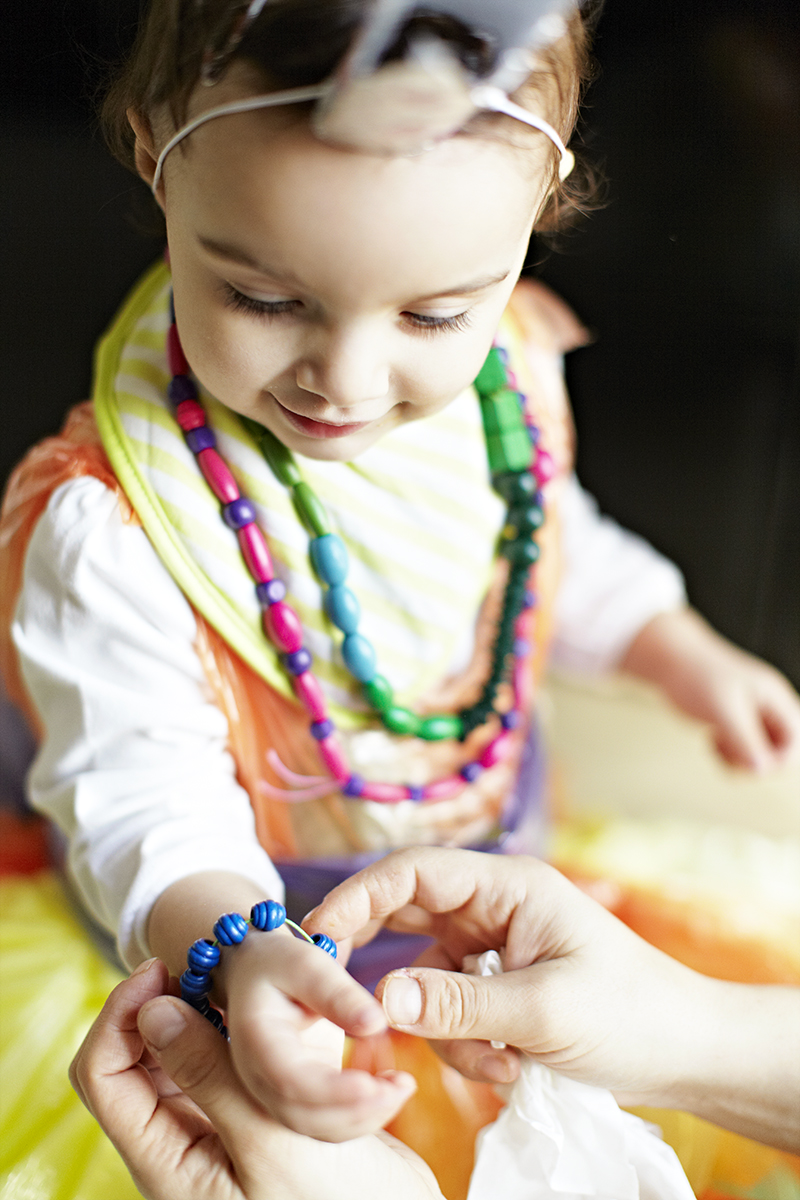 So that´s a different post from the usual one, but I think that is another way to be creative not just in the kitchen.
Hope you feel inspire to make some projects with your children!!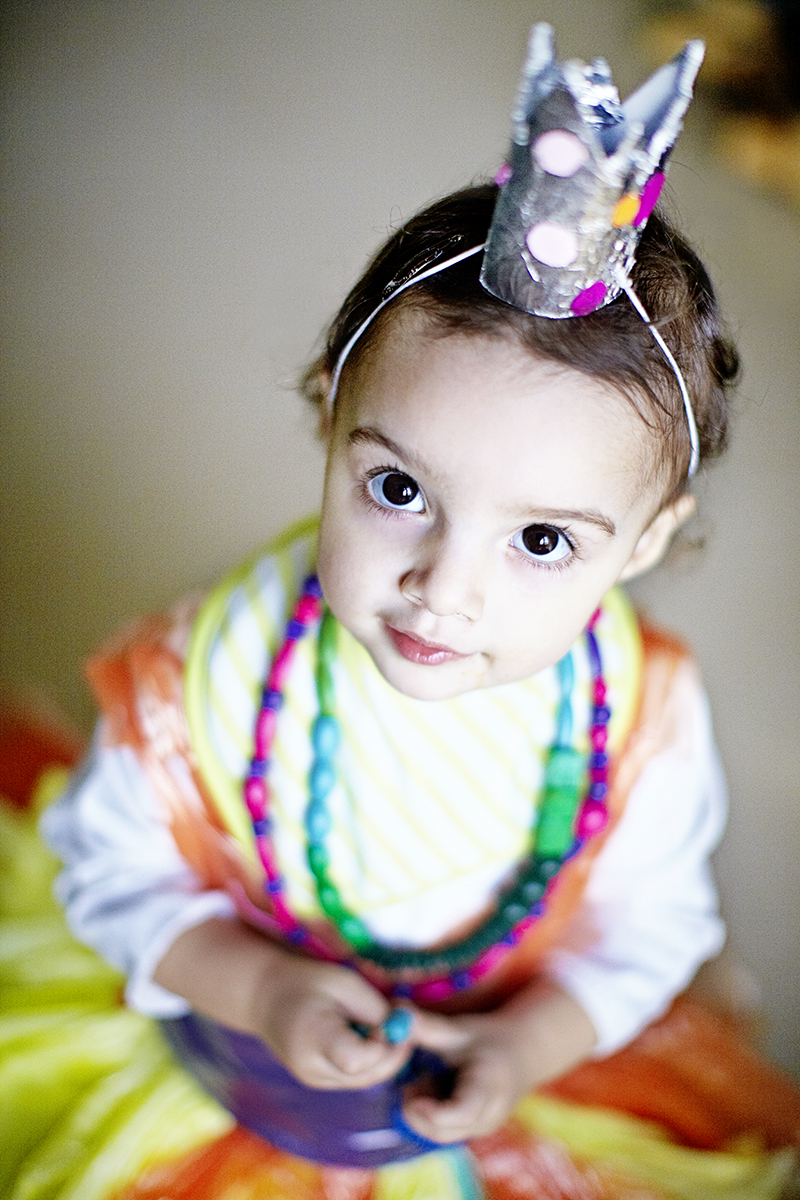 La scorsa settimana, sono stata qualche giorno con mio fratello e la sua familgia. I miei dolci nipotini, Gabriele e Giulia, mi hanno regalato dei giorni bellissimi, abbiamo giocato, cantato e fatto piccoli lavoretti.
Sfortuanatamente di inverno non si puó uscire tanto di casa. Quindi, come passare un´intera lunga grigia giornata con la mia nipotina (Gabriele va giá a scuola, come crescono veloci questi bimbi)?
Ho deciso di fare con lei un progetto DIY (Do It Your Self= fallo da solo): poiché é carnevale, e tutti i bambini hanno un costume ne abbiamo fatto uno speciale per lei. Abbiamo creato un vestito da Principessa delle Fate
Giulia era cosí affascinata da tutti i fogli colorati, la colla e gli accessori…quindi é stata buona e mi ha aiutato tutto il tempo: mi doveva aiutare a tenere la colla e ad attaccare i pallini colorati sulla corona. Mi ha aiutato a ricoprire la stella con la carta alluminio (in veritá una bacchetta magica fatta con la cannuccia e cartoncino), e la corona (fatta con il rotolo di cartone, si quello della carta igienica)…e é stata la mia paziente modella per il vestito
Il vestito!!! Mi piacerebbe essere una bambina per andare in giro con un vestito come questo (e non sembrare una pazza)! È un vestito per un giorno…alla maniera di Cenerentola!
È fatta di buste di plastica, quelle colorate di Ikea. Ci ho fatto la gonna, la cinta e la tunica…Le buste erano semplicemente annodate cosí mia cognata potrá ancora utilizzare come buste della mondezza. Tutti i nodi erano nascosti dalla fascia in vita.
Giulia era cosí tantooo felice cheha cominciato a ballare in giro per casa e non voleva piú togliere il vestito
Era entusiasta del fruscio della plastica quando si muoveva.
Come una principessa ha voluto indossare la corona e tutti i gioielli che la mamma, Laura, aveva fatto per lei.
Quindi, questo é un post decisamente diverso dal solito, ma penso che sia solo un´altro modo per essere creativi lontani dalla cucina
Spero vi abbia inspirato e vorrete fare qualche bel progetto con i vostri bambini