(Vai a continue reading per il testo in Italiano)
Between a post and  the other on my culinary experiments I am here to write about the work I have done lately.
Alice Cucina (the Italian magazine which I collaborate with)  asked me to elaborate some  recipes  with the Pomegranate. I was very happy. I love this fruit,the colors, the shape, the fact that it is also a little difficult to eat makes it even more interesting.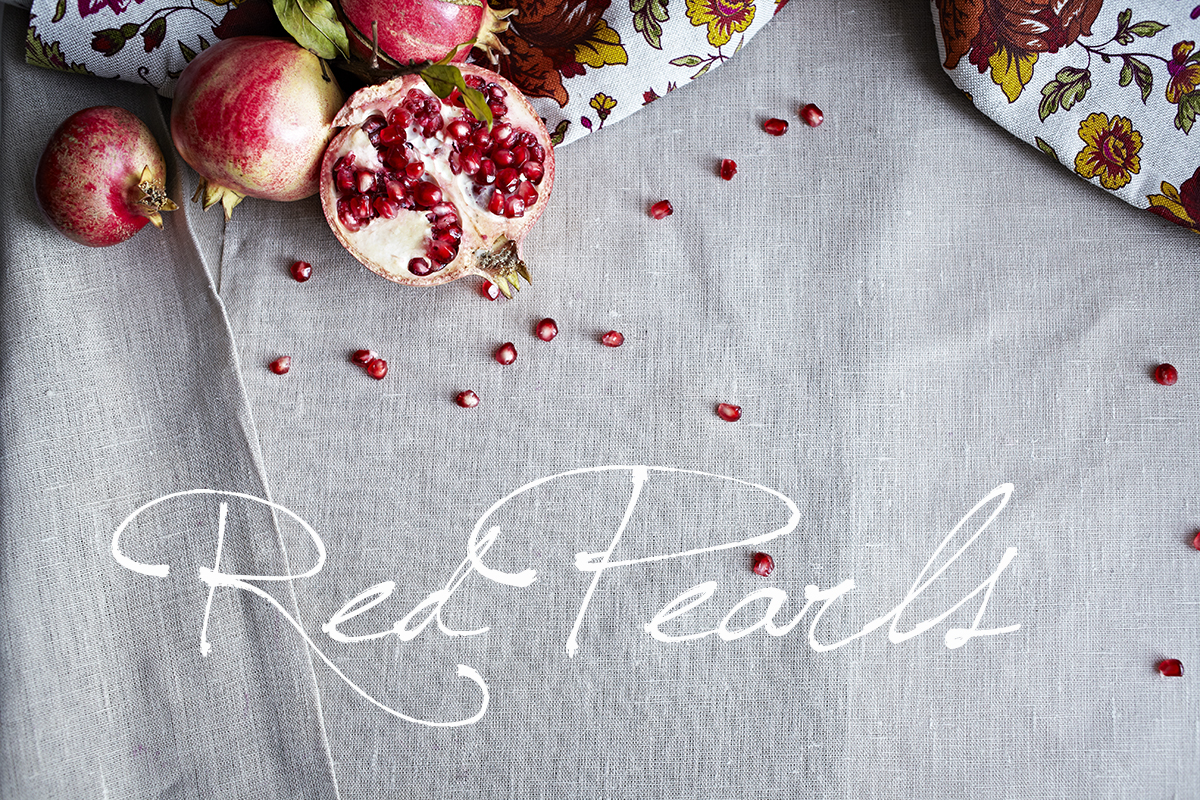 Here are the photos and one of the three recipes that I proposed .
A drink as aperitivo, a classic Campari all´Arancia (Campari with Orange)  with the addition of the pomegranate , which adds a sour aftertaste and beautiful shades of pink to the color of this cocktail.
Moreover, to add a special touch I have prepared  ice cubes where I "caught " a red grain! Simple and striking!
As an appetizer or main dish (depending on portion size) a  Pink Quiche, with  marinated salmon in pomegranate juice (see following recipe).
Then I baked a chocolate and pomegranate cake.
And you? How do you use the pomegranate ?
Quiche with salmon pink and pomegranate
ingredients
200g fresh salmon (diced)
juice of 1/2 pomegranate
Grains of Half pomegranate
1 roll of short pastry
250g light philadelphia cheese
250 g chèvre cheese (semi-aged goat cheese )
2 eggs
salt
white pepper
pink pepper grains
Preparation
Two hours before baking your quiche, put the salmon in a glass container and leave in the fridge to marinate, covered it by pomegranate juice with the addition of a few grains of pink pepper.
Heat oven to 250 ° C.
In a bowl beat the eggs with the philadelphia cheese and 130g of chopped chèvre cheese, until  obtain a homogeneous mixture, salt and pepper .
Drain the salmon from the marinade and add to mixture. Slice the remaining chèvre cheese.
Place a baking sheet on a round baking tray and roll out the dough on it, pour the mixture on the pastry and cover with slices of cheese.
Bake for 35-40 ' , bake and let cool. Then decorate with pomegranate seeds.